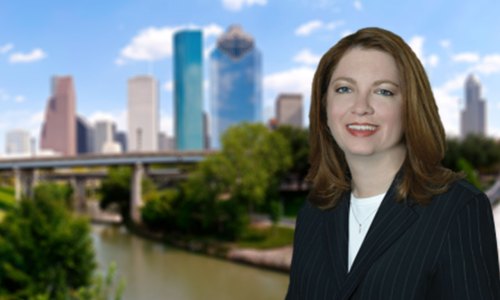 Houston Elder Law Attorney – One of our 500 experts available to help you with Elder Care Matters
Serving Greater Houston including Sugarland, Katy, and Bay City
Growing older is not something you have to initiate — it just happens. Planning for, and coping with, your later years is another matter, necessitating your active participation. For this process, you need an experienced and caring elder law attorney to advise you, prepare any necessary documents and support you if there is a sudden need for assistance. The elder law attorneys at Hegwood Law Group are well-prepared to help you plan for your later years and deal with any complications that arise for you as you age. We are also here to help you deal with the complex issues surrounding dealing with aging parents or other family members. We are especially helpful to those who have large estates they want to pass on to their loved ones as efficiently and economically as possible.
Why You Need Hegwood Law Group
The increased longevity that is part of life in the 21st century can be wonderful. It may include a longer retirement, more time with grandchildren and other loved ones, more time to learn and grow. Nonetheless, most of us will eventually have to face the reality of diminishing health and greater dependency. Since 80 percent of us will find ourselves in a nursing home at some point, even if just for rehabilitation after a hospitalization, it is sensible to prepare for such a contingency.
Making decisions regarding old age can be stressful. That's one of the reasons it's so reassuring to have one of Hegwood's skilled elder law attorneys at your side. Not only have we dealt with a great many cases involving elder care; we also make sure to keep current with any changes in state or federal elder law. You can rely on Hegwood Law attorneys to protect your interests — legally, financially, and in terms of your physical and emotional well-being.
What Hegwood Law Group Can Do for You
At Hegwood Law, our attorneys are able to assist you with any or all of the following:
Setting Up Guardianships
If you or someone you love becomes incapacitated, it may be necessary for a guardianship to be created to tend to the needs of that person (the ward), while preserving his or her rights and independence as much as possible. Texas law provides for legal authorities to assess the extent of a person's incapacity so the guardianship can be arranged to give only the specific assistance required without interfering with the ward's capabilities and dignity. A guardianship is designed to serve "the best interest of the ward."
Setting Up Conservatorships
In a situation in which the incapacitated person needs someone to tend to his or her financial, rather than personal, needs, a conservator is appointed by the court to have control of the property (or estate) of the ward. The conservator is designated by the court to make financial decisions regarding the ward's assets, investments, and debts that will be in the ward's best interests.
Preparing Wills and Trusts
Because Hegwood elder law attorneys are also estate planning attorneys, we can prepare wills in which you name your executor and beneficiaries. Often when dealing with substantial estates, it is important to avoid unnecessary taxation and prevent creditors from cutting into the pie. To this end the attorneys at Hegwood Law are adept at creating appropriate, legally binding trusts.
Protecting Your Assets
By placing large portions of your assets in living trusts, we can protect your assets. We understand how important it is to make certain that the bulk of your hard-earned money continues to give pleasure and support to your children and grandchildren. We are also aware that your case is unique and that you may require, for example, the establishment of special needs trusts, spendthrift trusts, or pet trusts.
Government Entitlement Programs
Our capable attorneys will help you to navigate the sometimes convoluted pathways to government benefits such as Social Security, Medicare, and Medicaid, which can provide welcome additional income or services as you grow older.
Social Security
The earliest you will be entitled to receive Social Security benefits is when you reach the age of 62 years. Depending on when you were born, the age at which you will receive the full amount of your benefits will vary. If you were born between 1943 and 1954, for example, you must wait until you reach age 66 to receive your full benefit monthly. If you begin receiving benefits earlier, you will receive a proportionately smaller amount the more years before age 66 you put in for benefits. If you were born after 1960, you will have to wait until you are 67 to receive your full Social Security benefits.
Medicare and Medicaid
Many individuals confuse Medicare and Medicaid. Medicare is a federal program that provides health coverage if you are 65 or older or have a severe disability; you are entitled to Medicare no matter what your income.
Medicaid, on the other hand, is a state and federal program that provides health coverage only if you have a very low income and few assets. Even so, our savvy attorneys can arrange your estate in such a way that most of your assets are in Qualified Income Trusts (QITs) so they will not count against your eligibility for Medicaid. This is an important advantage because if at some point you require nursing home care, the cost of such care is extremely high and can use up tremendous amounts of money in a few years. It should be remembered that Medicaid has a look-back period of 5 years, so QIT trusts must be set up 5 years in advance of your possible need for Medicaid benefits.
Planning for Incapacity and Long-Term Care
As competent, compassionate elder law attorneys, the lawyers at Hegwood Law Group are also well-equipped to assist with preparing other documents to assist in your long-term care if you become incapacitated. Such documents include powers of attorney and living wills. The former give power to a loved one to manage your financial and/or personal affairs if you become incapable of doing so. The latter instructs your family and medical personnel concerning precisely which measures you want taken to keep you alive when you are at the end of your life.
As you can see, there are many legal measures to be considered as you age. The elder law attorneys at Hegwood Law Group are ready to assist you with all of them. You will find our advice to be carefully thought out. We always take into account the depth of feelings involved and guide you towards decisions and actions that you are comfortable with.
Kimberly Hegwood, an experienced Texas Elder Law and Estate Planning Attorney, is the founder of the Hegwood Law Group, PLLC in Houston, Texas.  Attorney Hegwood is a Member of the National ElderCare Matters Alliance, and is Featured in ElderCareMatters.com – America's National Directory of Elder Care / Senior Care Resources to help families plan for and deal with the issues of Aging.
Houston Elder Law Attorney – One of our 500 experts available to help you with Elder Care Matters
was last modified:
January 2nd, 2019
by