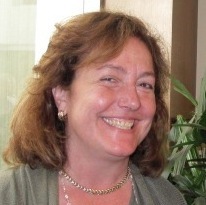 Nursing Home Benefits – Without Sacrificing Your Inheritance
The unfortunate reality for many is the exorbitant cost of nursing home care for an aging family member. In addition to the cost, many people come to find their inheritances – often in the form of a home or proceeds from the sale of that home – lost to Medi-Cal, which can recover benefits paid from the deceased family member's estate – that is, unless you have the proper legal documents prepared by an elder law attorney. Documents must be prepared by an elder law attorney while the sick family member is alive in order to maximize inheritance and minimize losses.
Planning Ahead May Reduce Shock Of Long-Term Care Costs
When in the prime of your life, you may have a difficult time imagining a scenario in which you can no longer care for yourself. However, this type of predicament affects numerous individuals, especially those of retirement age. While you may still have a number of years before you reach that point in your life, you may wish to begin considering how you would pay for long-term care.
Most individuals over the age of 65 will need some sort of long-term care. Therefore, a high chance exists that you will also need such care. Depending on the type of care and how you receive it, your care expenses could become overwhelming. Do you have the ability to afford it?
Paying out of pocket
Commonly, many individuals believe that their personal funds will cover the necessary costs for care. However, as you age and your needs increase, you may not have enough money to cover the costs of your care out of pocket. Certainly, you may save in the beginning due to family members acting as caretakers, but if your condition considerably worsens, you may need professional help, which will likely not come cheap.
Medicare and long-term care insurance
After reaching the age of 65, you may qualify for Medicare. However, you may want to understand that Medicare does not cover many of the necessary extended-care costs. If you need part-time or short-term assistance while remaining at home, this insurance may cover your needs. However, if you need an extended nursing home stay or ongoing at-home care, you may face out-of-pocket expenses. If you have specific long-term care insurance, you may have more assistance in making ends meet when it comes to costs. Gaining this type of insurance at a younger age may help you reduce the premiums associated with it, as costs go up for older parties at risk of incapacitation.
Trusts
You could also utilize a trust in order to plan for long-term care. You could place assets into the trust specifically for the use of needed medical or nursing home expenses. Looking into charitable remainder trusts or Medicaid disability trusts may allow you to gain more information on how to utilize such accounts for the benefit of your long-term care needs.
Additionally, other estate planning tools could also help you determine the best options for planning for long-term care and its expenses. You may wish to obtain reliable information from local California legal resources.
Written by Alice A. Salvo, Attorney at Law, Principal of  the Law Offices of Alice A. Salvo in Woodland Hills, California.  
How To Protect Your Assets And Avoid Nursing Home Costs
was last modified:
May 16th, 2018
by