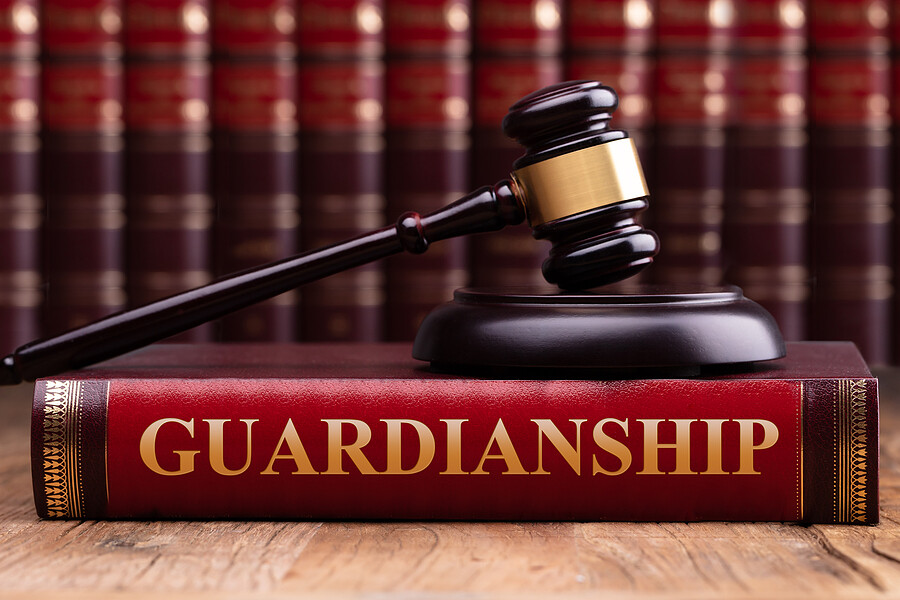 The news about Britney Spears' battle with her father Jamie to end his guardianship has garnered its fair share of headlines. But Britney's high-profile guardianship battle is hardly the first and won't be the last. A recent study published in The Lancet reveals the number of children who have lost parents or caretaking grandparents as a result of the COVID 19 pandemic, and the results will be with us for years to come.
It is estimated that over 1 million children worldwide have lost primary parents during this pandemic, including one parent or a custodial grandparent. The Lancet study shows that over 100,000 are from the U.S. alone, which ranks fourth globally for the most kids orphaned by COVID.
We hope the children's parents had wills that named guardians and life insurance policies to cover the expenses of the children's lives, including college costs. But we know from experience that many of these American children will have their lives upended and depend upon the court to make life-changing decisions for them.
Our practice encourages parents of all ages and stages to plan for what would happen if both parents died. It is unpleasant to consider, but it is something that every family should plan for.
Guardianship is also an issue for the elderly or seniors who cannot manage their affairs. Usually, adult children face no choice but to seek guardianship when a parent refuses to yield control. It is not unusual. While the reasons seem obvious, the results are not always ideal. A parent can name who they wish to serve as guardian should one be needed in a power of attorney. The designation is not binding on the court, but the judge will give great weight to the parent's intentions.
An example is an older woman who suffered from alcoholism. Her diligent son has gotten her into rehabilitation programs but to no avail. At 79, the chances of her having any recovery are low, and the almost weekly calls to the local rescue department have become a routine: she injures herself, calls 911, and goes to the hospital, where she stays for a short while and then is released again and again.
Does she need guardianship? She would benefit from having her son manage more of her life, including staying current on bills, but she is not at the point where a court could consider her incapacitated.
If the mother would grant the son Power of Attorney and sign an Advance Health Care Directive, he could help. Without her cooperation, the only way he could take charge of her affairs would be to petition for guardianship. It's not an ideal solution to the larger problem, but there are few other options.
Our recommendation for families considering guardianship is simple. To protect minor children, parents need wills that leave their assets in trust for the children and name a trusted individual or financial institution as a trustee. They should also name a guardian for the children in the event of the death of both parents.
If the parents do not adequately plan, the courts control the children's money until they turn 18. The court retains control over investment decisions, approval of all expenditures on behalf of the children, and the guardian must account annually to the court for money spent for the children.
Having an estate plan is a much better alternative for the child's well-being.
In the case of aging parents, a comprehensive estate plan includes a Will, Power of Attorney, Advanced Care Directive, and other documents. Doing so gives the family the ability to help when the time comes.
---
This article was provided by Stephen J. Silverberg, Attorney at Law, Founder of the Law Office of Stephen J. Silverberg, P.C., one of New York's TOP Elder Law and Estate Planning Law Firms.  Attorney Silverberg and his firm are Members of the ElderCare Matters Alliance and have a Featured Listing on ElderCareMatters.com– America's National Directory of Elder Care / Senior Care Resources to help families plan for and deal with the issues of Aging.
If you have additional questions about your family's Elder Care / Senior Care Matters, you can count on ElderCareMatters.com (America's National Directory of Elder Care / Senior Care Resources) to help you find America's Top Elder Care / Senior Care Professionals.  You can find Local Elder Care / Senior Care Experts by Searching our National Database by City and Service Category.  (This Search feature is located on the homepage of ElderCareMatters.com).
The Elder Care / Senior Care Experts that are found on ElderCareMatters.com can provide you with the help you need in a total of 78 different Elder Care / Senior Care Services, including Elder Law, Estate Planning, Home Care, Medicaid Planning, Assisted Living, Care Management, Daily Money Management, Senior Living, Investment Advisory Services, Tax & Accounting Services, Wills & Trusts, Probate plus many other Elder Care Services.
We look forward to helping you plan for and deal with your family's Issues of Aging.
Britney Spears isn't the only one with a guardianship problem
was last modified:
March 17th, 2022
by