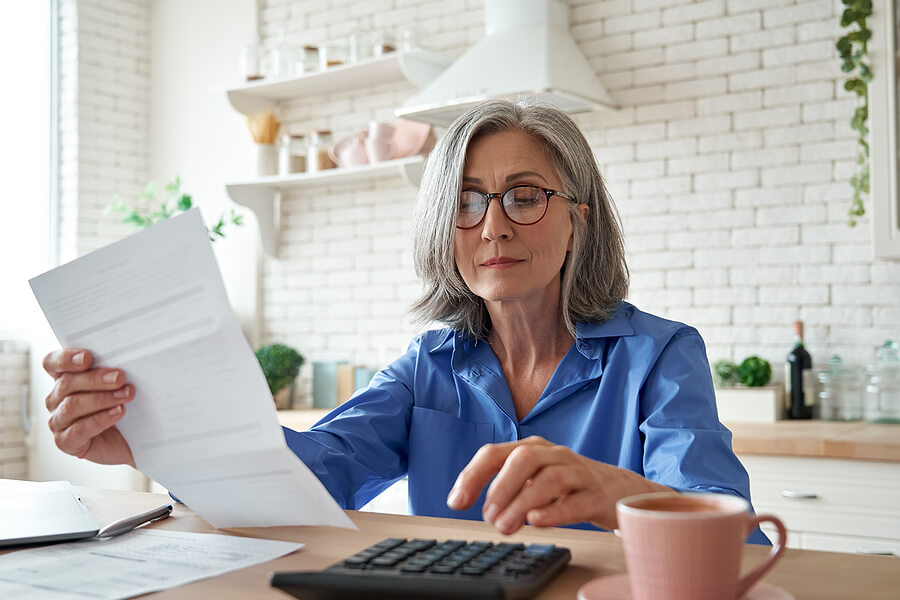 Identifying the most common issues of aging and learning how to navigate life's natural aging process with confidence
From early childhood to adolescence and mature adulthood, the last thing we tend to think about — or wish to think about — are the Issues of Aging. Whether we're too busy meeting life's demands – getting caught up in our careers, hobbies, interests or simply time spent with friends and family, years can pass by without a thought about planning for our future selves, let alone, for our aging loved ones.
The truth is that aging is an evitable fact of life. It's imperative to proactively plan for and successfully deal with these common issues associated with aging, ideally, before they surface: financial, legal, emotional and health-related issues.
If you have an aging loved one in your life, we encourage you to utilize ElderCareMatters.com. Our robust, nationwide elder care directory connects you with thousands of America's TOP senior care professionals, including organizations local to you. Our primary elder care categories offer comprehensive help addressing all the major issues of aging:
Our intention is to help families across America find the elder care / senior care resources they need to help take care of their aging parents, grandparents, relatives or other loved ones while educating themselves in the process through authoritative and informative member articles.
Below, we'll cover the major issues of aging, including why these aspects of seniority are often so problematic, and how our national elder care resource directory can help.
Common Issues Associated With Aging
Legal Matters
Unfortunately, all too often, many elders experiencing health complications later in life find themselves without an established will, trust or Power of Attorney. In other situations, spouses or family members may find themselves unprepared when their loved one requires long term care, hospitalization or access to Medicaid or Veterans' benefits.
And though elder law attorneys offer a legal peace of mind through living wills, lifetime planning and asset protection, they're also dedicated to protecting seniors who've been subjected to elder abuse, age discrimination in the workplace and even resident rights in long term care facilities.
Finding a local elder law attorney can help you prepare for and settle many of these issues, and more, before they arise and become problematic. These individuals understand the complications of aging and are able to empathize with families in a direct and professional manner.
Assisted Living: Finding an Appropriate Living Situation
As stubborn as human nature can be, there comes a point in life when living on one's own grows too cumbersome, and even dangerous. Accidentally falling while home alone might not pose a threat to a younger person, but the same fall for an elder may render them seriously injured and unable to ask for help.
Assisted living centers and elder caretakers also help with a number of essential responsibilities including routine hygiene, nutrition, staying physically and mentally active and helping administer timely medication(s). Simply offering one's company for a conversation goes a long way to support a good quality of life into the aging years.
Mental Health and Emotional Stress
Though it is sad to ponder, diseases that affect the memory such as dementia and Alzheimer's can leave well-meaning friends and family members unsure of how to care for their affected loved one. Other diseases such as Parkinson's may leave your aging companion physically unable to care for themselves, but insistent that they're fine on their own.
The mental and physical deterioration of the body resulting from aging often leaves families between a rock and a hard place in terms of what to do to best care for a loved one. Counselors, attorneys and other elder matters specialists are designed to help you and your family make informed and confident decisions despite challenging circumstances.
General Health Care Challenges
Of course, as we age, we're more likely to encounter diseases and other serious health complications that warrant medical care. This becomes more problematic the older we get, and without insurance or access to social security benefits, individuals or families may find themselves unable to pay for surgical procedures or medication.
Aging into advanced years and facing major health complications poses questions you may not know the answers to: What is and isn't covered by my Medicare plan? Is a video will legally binding in my state? How do I find a trustworthy elder attorney? What if fellow family members disagree with my decisions? How do I transition my elderly parent to an assisted living facility in a dignified manner?
We understand these questions are difficult to answer. Moreover, feelings of anxiety due to uncertainty or the grief of a loved one's passing are often overwhelming and cloud our judgement. Fortunately, ElderCareMatters.com is here to help you plan for and deal with your family's Issues of Aging.
---
If you have questions about your family's Elder Care / Senior Care Matters, you can count on ElderCareMatters.com (America's National Directory of Elder Care / Senior Care Resources) to help you find America's Top Elder Care / Senior Care Professionals.  You can find Local Elder Care / Senior Care Experts by Searching our National Database by City and Service Category.  (This Search feature is located on the homepage of ElderCareMatters.com).
The Elder Care / Senior Care Experts that are found on ElderCareMatters.com can provide you with the help you need in a total of 82 different Elder Care / Senior Care Services, including Elder Law, Estate Planning, Home Care, Medicaid Planning, Assisted Living, Care Management, Daily Money Management, Senior Living, Investment Advisory Services, Tax & Accounting Services, Wills & Trusts, Probate plus many other Elder Care Services.
We look forward to helping you plan for and deal with your family's Issues of Aging.
What Are Issues of Aging?
was last modified:
January 27th, 2023
by