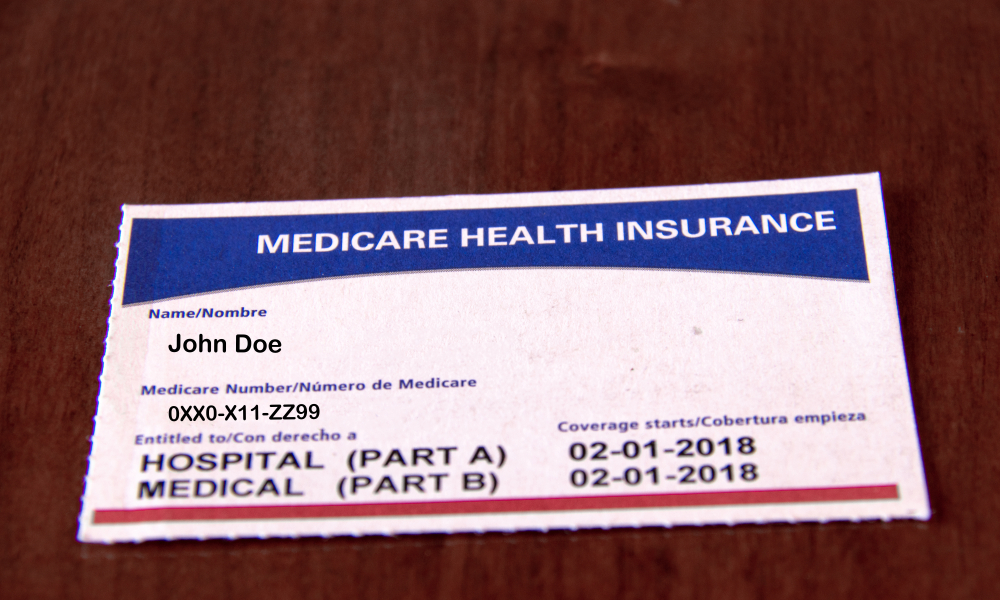 Are you prepared for the Medicare Open Enrollment period? It is an essential time for beneficiaries to review and adjust their healthcare plans. This annual window, which runs from October 15th to December 7th, allows you to make changes to your Medicare coverage. In this blog, we'll break down the key aspects of the Medicare Open Enrollment period.
Understanding Medicare Open Enrollment
During Medicare Open Enrollment, you can switch between Original Medicare (Part A and Part B) and a Medicare Advantage Plan (Part C). You can also change your existing Medicare Advantage Plan or Prescription Drug Plan (Part D) if needed. The goal is to ensure that your coverage aligns with your current healthcare needs. Transitioning from one plan to another is not complicated. You need to compare your current plan with the available options, considering factors like premiums, copayments, and coverage for your specific healthcare needs. If you're satisfied with your current plan, you don't need to make any changes, and your coverage will continue as is. Even if you're satisfied with your current plan, it's wise to review it, as plan details can change from year to year.
How to Make Informed Choices
Making informed decisions during Medicare Open Enrollment requires careful consideration of your healthcare needs and a clear understanding of your options. Here are some steps to guide you:
Review Your Current Coverage: Assess your current healthcare plan, including premium costs, coverage, and prescription drug benefits.
Consider Your Health Needs: Reflect on any changes in your health and any upcoming medical procedures or treatments.
Compare Plans: Utilize online tools or consult with an insurance agent to compare different Medicare Advantage and Part D plans.
Evaluate Provider Networks: Ensure your preferred healthcare providers and specialists are in-network for the plan you're considering.
Check for Transition Assistance: Some plans offer transition assistance programs for beneficiaries switching from Original Medicare to Medicare Advantage.
For those who prefer a more comprehensive plan, Medicare Advantage may be a suitable choice. Medicare Advantage plans often include coverage for prescription drugs, vision, dental, and other services not covered by Original Medicare. Keep in mind that each Medicare Advantage plan may have different rules and costs, so it's vital to compare them carefully.
Why Medicare Open Enrollment Matters
The Medicare Open Enrollment period is a pivotal time for beneficiaries to evaluate and modify their Medicare coverage. By taking advantage of this window, you can ensure that your healthcare plan aligns with your current needs. Whether you're considering switching to Medicare Advantage or making adjustments to your existing plan, make the most of this opportunity to secure the best possible coverage for the year ahead.
The experienced team of attorneys here at Hemness Faller Elder Law, The Law Office formerly known as Emma Hemness, P.A., are here for you and your family and we want to be YOUR estate planning and elder law attorneys. After all, we are ordinary people, providing extraordinary guidance backed by years of experience and advocacy for the vulnerable citizens in our community. We encourage you to contact us and schedule a meeting.
---
This article was provided by Emma Hemnes, CELA, owner of the Law Office of Hemness Faller P.A., one of Florida's TOP Elder Law and Estate Planning Law Firms. Attorney Hemnes and her firm are Members of the ElderCare Matters Alliance and have a Featured Listing on ElderCareMatters.com– America's National Directory of Elder Care / Senior Care Resources to help families plan for and deal with the issues of Aging.
If you have additional questions about your family's Elder Care / Senior Care Matters, you can count on ElderCareMatters.com (America's National Directory of Elder Care / Senior Care Resources) to help you find America's Top Elder Care / Senior Care Professionals.  You can find Local Elder Care / Senior Care Experts by Searching our National Database by City and Service Category.  (This Search feature is located on the homepage of ElderCareMatters.com).
The Elder Care / Senior Care Experts that are found on ElderCareMatters.com can provide you with the help you need in a total of 85 different Elder Care / Senior Care Services, including Elder Law Firms, Estate Planning, Home Care, Medicaid Planning, Assisted Living, Care Management, Daily Money Management, Senior Living, Investment Advisory Services, Tax & Accounting Services, Wills & Trusts, Probate plus many other Elder Care Services.
We look forward to helping you plan for and deal with your family's Issues of Aging.
Visit ElderCareMatters.com – America's National Directory of Elder Care Resources.
Medicare Open Enrollment Period Is Here!
was last modified:
October 17th, 2023
by