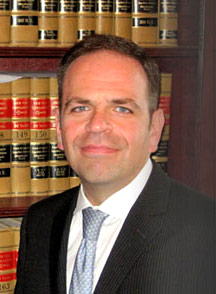 As older adults transition from employment to retirement and settle into new routines, there are many different things to think about and plan ahead for. For example, there are numerous benefits to having a well-thought-out retirement plan and taking the necessary steps to properly and safely retire.
Here is an overview of the most important aspects of planning for retirement and where to turn to for help with retirement planning when you reach this stage of life.
Benefits of Planning for Retirement
One of the biggest benefits of planning for retirement is having peace of mind that you will be taken care of in your golden years and reducing your risk of stress and uncertainty due to financial strain. There are also significant tax benefits associated with retirement planning to help you reduce your tax burden and ensure that your future beneficiaries won't be burdened by excess taxes either.
When you are actively planning for retirement, you may also be able to reduce your cost expenditures by signing up for long-term care insurance before you are in poor health and also by making smart financial decisions about real estate property you own. Other benefits include planning ahead to support your favorite charities and having the opportunity to advise your family members of your wishes for retirement and end-of-life care.
When to Seek Retirement Planning Help
Every person begins thinking about retirement at a different age based on his or her unique financial situation, future goals, and approach to managing money. As a general rule, it is best to start thinking about retirement as early as possible and well before you reach the age of 65. It's never too early to start putting money away for your retirement and planning ahead for your post-working years.
Also, it is often necessary for seniors to revisit and revise established retirement plans that they created in their younger years due to changes in financial and family situations. An elder law attorney can help you review these documents and adjust them to meet your current and future needs.
The Essential Steps of Retirement Planning
To begin the retirement planning process, first assess your current financial situation and jot down some rough numbers about your estimated lifespan, how much money you need to live on per year, the amount of your total assets, and any retirement income you expect to receive. This is a good time to also start reducing your debt, cutting unnecessary expenses, and thinking about your future housing situation.
There are certain ways to increase your retirement income, such as delaying Social Security payments now so that they are larger in the future, applying for government programs, and getting a new type of job in retirement. You may also wish to diversify your portfolio of investment money, start saving more money now for the future, and consult an estate planning attorney to establish a will, trust, or advanced medical directives.
How Alatsas Law Firm Provides Retirement Planning Help
Retirement planning for seniors is just one of the many services that Alatsas Law Firm provides as part of our commitment to elder law in New York. Our knowledgeable legal team can help you with various senior retirement planning needs, including contributions to a 401(k) or IRA, mortgage debt, tax efficiency, insurance protection, and asset distribution.
To get help with retirement planning, please contact us online, strike up a live chat with us on our website, or give us a call at 718-233-2903. We look forward to helping you navigate the various aspects of the planning process so that you can make the most of your retirement and fully enjoy the benefits of being retired.
This article was provided by Theodore Alatsas, Esq., the Founder of the Alatsas Law Firm in Brooklyn, New York., one of New York's TOP Elder Law and Estate Planning Law Firms.  Attorney Alatsas and his firm are Members of the National ElderCare Matters Alliance and have a Featured Listing on ElderCareMatters.com– America's National Directory of Elder Care / Senior Care Resources to help families plan for and deal with the issues of Aging.
---
If you have additional questions about your family's Elder Care / Senior Care Matters, you can count on ElderCareMatters.com (America's National Directory of Elder Care / Senior Care Resources) to help you find America's Top Elder Care / Senior Care Professionals.  You can find Local Elder Care / Senior Care Experts by Searching our National Database by City and Service Category.  (This Search feature is located on the homepage of ElderCareMatters.com).
The Elder Care / Senior Care Experts who are found on ElderCareMatters.com can provide you with the help you need in a wide range of Elder Care / Senior Care Services, including Elder Law, Estate Planning, Home Care, Assisted Living, Care Management, Daily Money Management, Senior Living, Investment Advisory Services, Tax & Accounting Services, Wills & Trusts, Probate plus many other Elder Care Services.
We look forward to helping you plan for and deal with your family's Issues of Aging.
RETIREMENT PLANNING HELP FOR SENIORS
was last modified:
March 8th, 2021
by