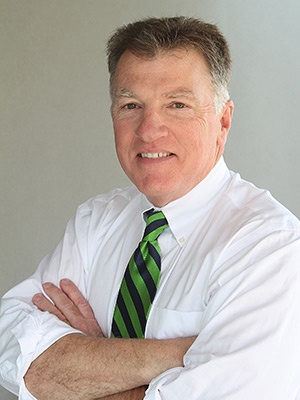 Did you know that May is Older Americans Month, a month when the nation honors and celebrates the senior members of our communities? This year, taking care of our seniors should be of the utmost importance as the COVID-19 pandemic has wreaked havoc on their health and their day-to-day lives. In Ohio, the population is aging rapidly and, by 2025, more than 1 in 4 Ohio residents will be age 60 or older. In honor of Ohio's seniors, and to celebrate Older Americans Month, here are 9 Elder Care Resources to help Ohio Seniors.
Ohio Department of Aging: This state agency administers a variety of programs to assist Ohio seniors and their families and is a hub for resources and programs available for seniors.
Area Agency on Aging:  There are 12 agencies funded by Ohio's Department of Aging to cover particular areas of Ohio. These agencies offer an array of services, including providing nutrition and health classes, fostering connections between older Ohioans and volunteers in their communities, and helping seniors plan for their long-term care needs.

AARP

:  The AARP is a nonprofit organization that focuses on helping seniors in many ways, including providing discounts for seniors and publishing useful information on important issues such as healthcare, nutrition, and service programs.

Ohio Elderly Service Program

: This program assists seniors with paying for their care when they do not qualify for Medicaid due to income or disability levels, but they still cannot afford the sometimes exorbitant cost of their daily care.

Administration for Community Living

:  This organization manages a wide range of services and programs for seniors throughout the country and can be a great resource for providing support and protection for Ohio's older adults.
Council on Aging:  The Council on Aging provides services and care for Ohio seniors with the goal that they are able to remain in their homes as long as possible.

Golden Buckeye

:  Ohio's Golden Buckeye Program is available to all Ohio residents age 60 or older who register, and it provides a variety of discounts and benefits to connect program members to Ohio businesses and other community organizations.

Elder Law Attorney

:

  A final important resource for Ohio seniors is a certified elder law attorneys who can help protect the rights of our seniors and ensure they have proper plans in place for long term care.
ElderCareMatters.com.  America's National Directory of Elder Care / Senior Care Resources for Families.  Here families will find the resources that they need to plan for and deal with their Issues of Aging.
For assistance with navigating elder law issues, our office is here for you. Please get in touch with us to schedule an appointment.
Article provided by Gregory Port, M.B.A., J.D., Founder of Port Legal, one of Ohio's TOP Elder Law & Estate Planning law firms.  Attorney Port and his firm are Members of the National ElderCare Matters Alliance and have a Featured Listing on ElderCareMatters.com– America's National Directory of Elder Care / Senior Care Resources to help families plan for and deal with the issues of Aging.
---
If you have additional questions about your family's Elder Care / Senior Care Matters, you can count on ElderCareMatters.com (America's National Directory of Elder Care / Senior Care Resources) to help you find America's Top Elder Care / Senior Care Professionals.  You can find Local Elder Care / Senior Care Experts by Searching our National Database by City and Service Category.  (This Search feature is located on the homepage of ElderCareMatters.com).
The Elder Care / Senior Care Experts who are found on ElderCareMatters.com can provide you with the help you need in a wide range of Elder Care / Senior Care Services, including Elder Law, Estate Planning, Home Care, Assisted Living, Care Management, Daily Money Management, Senior Living, Investment Advisory Services, Tax & Accounting Services, Wills & Trusts, Probate plus many other Elder Care Services.
We look forward to helping you plan for and deal with your family's Issues of Aging.
9 Elder Care Resources To Help Ohio Seniors
was last modified:
April 10th, 2023
by