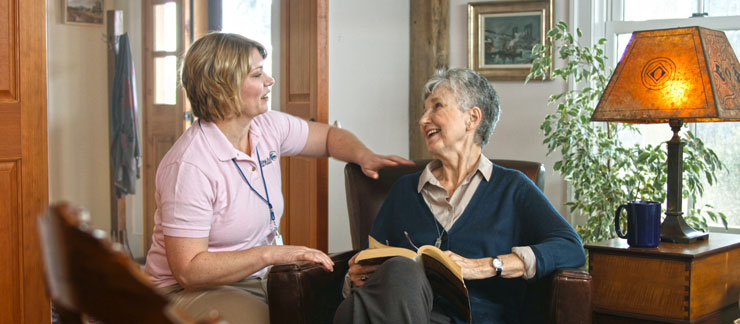 June is Alzheimer's and Brain Awareness Month
Alzheimer's Disease is a public health crisis impacting more than 5.8 million American seniors, 50 million worldwide, or one-in-ten people in the United States age 65 or older. As Baby Boomers continue to age, the number of Alzheimer's cases is also expected to increase. While there is currently no known cure, advocates across the health care, nonprofit, and legal communities are gathering in June to observe Alzheimer's and Brain Awareness Month. Education materials, Alzheimer's events, and important support resources are being offered across the country. In honor of the June awareness campaign, let us take time to discuss four ways for adult children to help aging parents with Alzheimer's:
1. Prepare for the future. Following a positive diagnosis, family members should consider helping elder loved ones obtain a durable power of attorney. This will allow a trusted person to make legally binding decisions on his or her behalf once the disease inhibits the ability to make competent decisions, if it has not done so already. An advance directive and health care privacy release are also important considerations, as are any estate planning updates that would provide for long-term care and changing inheritance plans.
2. Education, education, education. Knowledge is power, and learning about Alzheimer's will help family members cope alongside senior relatives while providing them better care. Alzheimer's is a progressive brain disease and the most common form of dementia. Symptoms include memory loss, diminishing problem-solving skills, poor judgment, and erratic behavior. Learning about treatment options and available community resources will help shoulder the burdens of the disease.
3. Communicate with compassion. Communication may become difficult during the middle and later stages of Alzheimer's. Do not get frustrated. Elder adults cannot control what is happening to them. Try to speak slowly and use simple, clear sentences. Call your loved one by name. Provide reminders of who you are when confusion arises. Find different ways of saying the same thing when necessary and create a calm, stable environment whenever possible. Above all, try to be patient and speak with compassion.
4. Provide support and access to resources. Providing support for seniors with Alzheimer's and family caregivers is what Alzheimer's and Brain Awareness Month is all about. The nonprofit Alzheimer's Association is a leading participant in the annual event. This organization offers a 24-hour helpline and a community resource finder. It also operates an online Caregiver Center that helps family members find Alzheimer's care options in their areas. The elder law firms is another potent resource for families in need of professional assistance.
As members of the elder law community, our office provides legal support to those aging adults and their loved ones who have been impacted by Alzheimer's Disease. If you or someone you know would like more information or guidance about related legal matters, contact our office today to discuss.
Article provided by Gregory Port, M.B.A., J.D., Founder of Port Legal, one of Ohio's TOP Elder Law & Estate Planning law firms.  Attorney Port and his firm are Members of the National ElderCare Matters Alliance and have a Featured Listing on ElderCareMatters.com– America's National Directory of Elder Care / Senior Care Resources to help families plan for and deal with the issues of Aging.
---
If you have additional questions about your family's Elder Care / Senior Care Matters, you can count on ElderCareMatters.com (America's National Directory of Elder Care / Senior Care Resources) to help you find America's Top Elder Care / Senior Care Professionals.  You can find Local Elder Care / Senior Care Experts by Searching our National Database by City and Service Category.  (This Search feature is located on the homepage of ElderCareMatters.com).
The Elder Care / Senior Care Experts who are found on ElderCareMatters.com can provide you with the help you need in a wide range of Elder Care / Senior Care Services, including Elder Law, Estate Planning, Home Care, Assisted Living, Care Management, Daily Money Management, Senior Living, Investment Advisory Services, Tax & Accounting Services, Wills & Trusts, Probate plus many other Elder Care Services.
We look forward to helping you plan for and deal with your family's Issues of Aging.
Helping Aging Parents with Alzheimer's Disease
was last modified:
April 21st, 2023
by