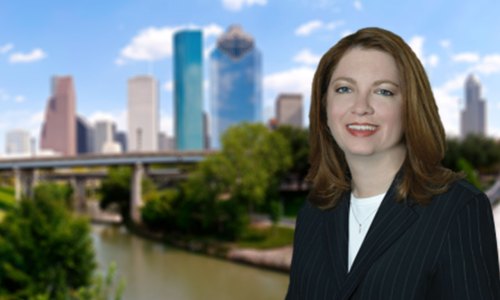 For many people, Medicaid may carry a certain stigma. They often believe that it is only for those who are poor and that they would not qualify. However, what they do not know is that Medicaid is not just for "poor people" and it may actually serve to provide them with much needed coverage.
Denial of Your Medicaid Claim
Of the individuals that are aware of their eligibility for Medicaid, they often apply in order to cover nursing home expenses only to be denied. While they may be able to successfully appeal that decision, most give up and assume that they are not eligible for it. This is because the requirements of Medicaid eligibility are quite complex and difficult to fully understand.
Though each state has its own Medicaid program with slightly different requirements for eligibility, there are four requirements that generally must be met for an individual to receive Medicaid coverage for a nursing home (which must be certified by Medicaid and accept Medicaid payment.) These include:
Categorical Requirements;
Medical Necessity;
Income Eligibility; and
Asset Eligibility
Categorical Requirements
Categorical requirements are quite simple. In order to qualify an individual must be at least 65 years of age, blind, or disabled.
Medical Necessity
Medical necessity simply means that an individual has a medical need for staying in a nursing home.
In order to prove disability or medical need to qualify for the stay in a nursing home, there are specific documents that are looked at and required.
Income Eligibility
To be eligible for Medicaid, an individual must not have an income of more than $2,313 per month. It is possible to handle pensions and retirement income in a way that does not prevent eligibility regarding income.
Asset Eligibility
For an individual who is entering a nursing home, they may not have more than $2,000 in assets; a couple entering a nursing home may not have more than $3,000. Certain exceptions such as the family home apply and the manner in which an individual owns his or her assets may affect whether or not they are included towards the asset cap.
What Can I Do if I'm Interested in Medicaid Coverage?
For those who are eligible for Medicaid, it pays the full amount for room and board as well as any therapies that are part of general resident care. Medicaid also includes personal care items and specific services such as bathing, grooming, and laundry.
If you are interested in Medicaid coverage for residency at a nursing home for yourself, your elderly parents or other elderly relatives, it may be extremely helpful to speak with a knowledgeable and experienced Elder Law attorney.
We understand the confusion often associated with obtaining Medicaid coverage and we work to help our clients get the coverage that they deserve and are entitled to. If you have not yet applied or have applied and been rejected, we are here to help you. To learn more about your eligibility and options regarding Medicaid, call us today!
Written by Kimberly Hegwood, an experienced Texas Elder Law and Estate Planning Attorney and the founder of the Hegwood Law Group, PLLC in Houston, Texas.  Attorney Hegwood is a Featured Member of the National ElderCare Matters Alliance, and she and her law firm have a Featured Listing on ElderCareMatters.com – America's National Directory of Elder Care / Senior Care Resources to help families plan for and deal with the Issues of Aging.
ARE MY NURSING HOME EXPENSES COVERED BY MEDICAID?
was last modified:
August 6th, 2019
by