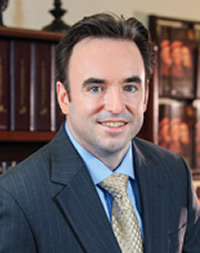 Baby boomers are classified as a group of people born between the years of 1946 and 1964. As many as 75 percent of baby boomers are planning their own retirement while juggling family responsibilities. Due to increased life expectancy, as many as 71 percent of baby boomers have at least one living parent, according to Pew Research Center. Many boomers find themselves torn between serving as caregivers for aging parents, supporting their children, and saving for retirement. Not to mention that as they encroach upon retirement age, baby boomers will need care for themselves. With mounting responsibilities caring for children and aging parents, it is imperative that baby boomers become more self-aware to avoid burnout and protect their physical and financial health.
Physical Sacrifices
Although caregiving can be a rewarding experience, it also can have a significant toll on the caregiver's well-being. As baby boomers respond to the needs of their aging parents and children, they struggle to manage their own aging process. Baby boomers who juggle the responsibilities of work, caregiving, children and other obligations have a higher risk of developing a chronic illness, substance abuse, and decreased emotional health and well-being.
The negative effects of caregiving on a caregiver's health will worsen over time. According to a study by the National Alliance for Caregiving and AARP, caregivers report fair or poor health increases from 14 percent in the first year to 20 percent after five years or more of providing care. The study also revealed that 23 percent of caregivers who are 65 years old or older have reported a higher physical strain due to caregiving, compared to 17 percent who are younger.
Financial Sacrifices
Baby boomers are often referred to as the sandwich generation because they care for their parents and children simultaneously. Baby boomers can have the responsibility to care for their parents as they age and the pressure to support their children, even adult children, through tough economic times.
For many, caring for adult children and aging parents has become a strain on already limited resources. A 2012 report by Ameriprise Financial revealed that baby boomers are prioritizing their family's needs over their own, despite uncertainty about their own financial futures. Only 24 percent of baby boomers surveyed reported that they are saving for retirement, compared to 44 percent in 2007. As many as 60 percent of baby boomers are assisting their aging parents in some way, including paying bills and helping them purchase groceries. Additionally, more than 90 percent of the boomers surveyed have provided some kind of support to their adult children, including paying tuition, loans, car payments, or basic expenses like utilities and rent. More than half have allowed their adult children to live at home rent free. For those who are grandparents, many assist their adult children by devoting time, care and money to help raise their grandchildren.
Combat the Physical and Financial Burdens of Caring for Aging Parents and Children
It is important that caregivers take steps to monitor and maintain their own physical and financial well-being. Caregivers can help to maintain their physical health by:
Develop a daily schedule
Set aside time for themselves
Engage in relaxing activities on a daily basis
Maintain contact with friends and relatives
Join a support group or attending individual counseling sessions
Coordinate tasks between other family members and friends
Hire a professional caregiver to assist when needed
Consider day programs or long-term care facility placement, if applicable
Exercise, maintain a healthy diet and sleeping schedule
Caregivers can help to maintain their financial health by:
Qualify the aging parent or themselves for Medicaid benefits
Establish a financial and estate plan
Preserve assets through a trust
Establish a financial power of attorney for the aging parent
Establish a Life Care Plan
At Tully Law, PC we understand that undertaking the physical and financial responsibilities of caring for an aging parent, while simultaneously supporting their children, and saving for retirement can be difficult. Our experienced Long Island Elder Law Attorneys can help remove the burdens of planning, financing and obtaining proper long-term health care by utilizing the tenets of the Life Care Plan system, allowing family members to spend time with their loved ones. Our office is conveniently located in Melville, the Life Care Planning lawyers at Tully Law, PC can help New York City, Nassau and Suffolk County residents develop a unique plan to meet your or your loved ones needs. For more information or to schedule a consultation, contact our New York Life Care Planning office at 631-424-2800.
Written by Brian Andrew Tully, Founder of the New York Law Firm of Tully Law, PC.  Attorney Tulley is a Member of the National ElderCare Matters Alliance, and he and his Law Firm are Featured in ElderCareMatters.com – America's National Directory of Elder Care / Senior Care Resources to help families plan for and deal with the issues of Aging.
Baby Boomers Caring for Aging Parents and Children
was last modified:
December 17th, 2018
by