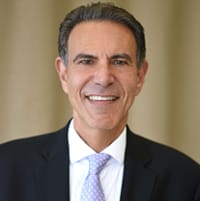 Although all non-essential businesses are closing, we will remain open, working remotely to continue to serve our clients and the community. All of the attorneys, paralegals and support staff will be working remotely and our phones will be covered during normal business hours. Our phone numbers are listed above and a list of emails for most of our team members is provided below. Please feel free to reach out to us by telephone or email us.
We will continue to diligently work on our client matters throughout this period of time. If you would like to schedule a consultation with the firm please contact us at any of the above numbers during business hours. As stated, we are here to help you and will continue to schedule consultations, which can be conducted by telephone or through video conferencing.
In a crisis such as this, having your important documents in place, such as an Asset Protection Trust, Living Trust, Power of Attorney, Health Care Proxy, Last Will and Testament, etc. is extremely important. In addition, Governor Cuomo has issued an executive Order that documents can be notarized using audio-video technology through April 18, 2020.
Estate, elder law and long-term care planning provides control and certainty during these challenging times. Now more than ever, it is important to have your legal and financial obligations secure and under control. Please feel free to call us with just questions or to set up an appointment.
In keeping with our commitment to community education and preparedness, we are designing some interesting and informative virtual seminars and podcasts. We hope that this will perhaps provide some diversion and education for our clients and the community during this time. We will announce these over the next few days and also post them on our website.
PLEASE check in with your neighbors, especially the elderly, during this time of increased solitude. Make sure they have supplies and food. To those already isolated, social distancing can be devastating. Our common goal is to remain healthy and defeat the spread of this virus.
It is important to remain optimistic and to follow the current protocols put forth by the Center for Disease Control and Prevention. We wish you and your families the best of health. If you have questions or need information, please do not hesitate to contact us.
Our prayers and thoughts are with everyone and we will get through this together.
Provided by Ronald A. Fatoullah, Esq, principal of Ronald Fatoullah & Associates, a New York law firm that concentrates in elder law, estate planning, Medicaid planning, guardianships, estate administration, trusts, wills, and real estate. Attorney Fatoullah is a Member of the National ElderCare Matters Alliance,  and he and his firm are Featured Members of ElderCareMatters.com – America's National Directory of Elder Care / Senior Care Resources for families.
If you have additional questions about your family's Elder Care / Senior Care Matters, you can count on ElderCareMatters.com (America's National Directory of Elder Care / Senior Care Resources) to help you find America's Top Elder Care / Senior Care Professionals.  You can find Local Elder Care / Senior Care Experts by Searching our National Database by City and Service Category.  (This Search feature is located on the homepage of ElderCareMatters.com).
The Elder Care / Senior Care Experts who are found on ElderCareMatters.com can provide you with the help you need in a wide range of Elder Care / Senior Care Services, including Elder Law, Estate Planning, Home Care, Assisted Living, Care Management, Daily Money Management, Senior Living, Investment Advisory Services, Tax & Accounting Services, Wills & Trusts, Probate plus many other Elder Care Services.
We look forward to helping you plan for and deal with your family's Issues of Aging.
Elder Care Provider Open, Working Remotely to Serve New York Families
was last modified:
March 30th, 2020
by