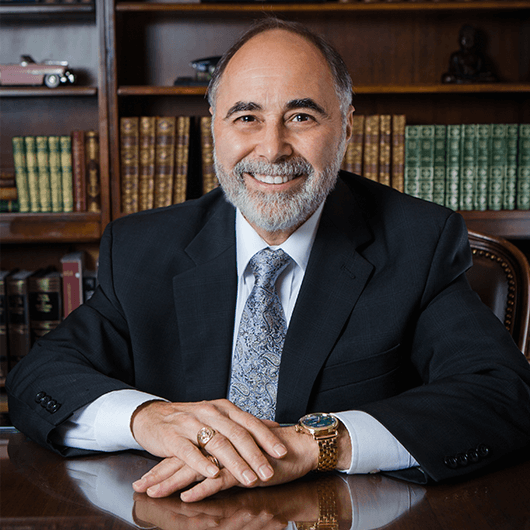 When a family member dies, the last thing your family wants is to get bogged down in estate details. But there are some things that you absolutely need to be aware of regarding Probate and Estate Administration. Here are some of these important items.
After the death of a loved one, all of his or her possessions not jointly owned or without a beneficiary, become a part of his or her estate. Estate Administration is the process of collecting and managing the estate, paying any debts and taxes, and distributing the remaining property to the heirs of the estate.
The heirs of your loved one's estate are established within your loved one's Will. If a Will was not made prior to death, the estate will be distributed to heirs according to the laws of Michigan, or the deceased loved one's state of residence at the time of death.
Without question, working with professional Probate Attorneys, like those at Mall Malisow & Cooney, or having such a professional as the executor, can avoid potential costly and problematic issues when it comes to Estate Administration.
Duties of an Estate Administrator
The duties of an Estate Administrator, also called an Executor, vary, depending on the Will's complexity and the amount of property to be managed and distributed. It is a legal and fiduciary obligation, and not to be taken lightly. Both the wishes of the deceased, as stipulated in the Will, and applicable state laws must be scrupulously followed. Some of the major duties include:
Locating & Cataloguing Estate Assets
Determining the State of the Will / If Probating is Necessary
Locating & Contacting Heirs
Filing the Will with the Probate Court
Concluding the Deceased's Affairs
Establishing a Bank Account for the Estate
Distributing Necessary Payments
Eliminate Estate Debts
Pay Final Estate Taxes
Distribute Property to Heirs
Close the Estate
Common Estate Administration Mistakes
A person who is unfamiliar with the complexities of administering an estate will need the guidance of an experienced Probate Attorney.
Without professional guidance, serious mistakes can be made. Some of them can cost the estate and heirs to lose assets, which could be considered a breach of the Administrator's fiduciary duty. Common mistakes include:
Neglecting the "Portability Election" – This is an important estate tax exemption with critical requirements and filing dates.
Distributing Assets Too Early – If the Estate Administrator makes asset distributions to heirs too early, and taxes or other debts are outstanding, the Administrator is personally responsible.
Failure to Manage Estate Assets – If some of those assets include a stock portfolio, the Administrator is responsible for managing those assets to ensure the best return and prevent loss.
Failing to Advertise the Estate – Possible creditors must be given sufficient notice in order to make a claim against the estate. Failure to advertise can be considered a breach of an Administrator's fiduciary duty.
Failing to Close the Estate – After debts and taxes are paid and asset distributions are completed, the estate must be closed with the courts and all accounts closed.
Probate Litigation
There are times when disputes will arise over the validity of a loved one's Will, and this could affect beneficiaries or some other aspect of a loved one's Estate plan. Disputes can be over the validity of the Will, about the loved one's mental capacity when formulating the Will, or even the actions of the Estate Administrator could be in question.
Probate Mediation
It is often in the best interests of the family to resolve matters outside of Probate Court. This can save time and costs, as well as preserve the family's privacy. Before taking matters before the Probate Courts, our Attorneys will always recommend mediation to resolve any disputes or disagreements concerning Probate matters. It is always best for families to work together, and our Michigan Probate Lawyers are eager to facilitate agreements that benefit everyone while honoring your loved one's wishes.
A court setting can add unnecessary tension that only complicates matters when family members disagree. A relaxed setting with a professional, experienced Probate Mediator can often provide the atmosphere where real communication and compromise can take place. The mediator can explain matters, answer questions, and offer solutions in order to settle estate matters amicably without lasting rancor within family ranks.
Sanford J. Mall, JD, CELA, CAP, VA Accredited Attorney, is an experienced Michigan Elder Law and Estate Planning Attorney, and is the founder of the Elder Law Firm of Mall Malisow & Cooney  located in Farmington Hills, Michigan.  Attorney Mall is a Member of the National ElderCare Matters Alliance, and is Featured in ElderCareMatters.com – America's National Directory of Elder Care / Senior Care Resources to help families plan for and deal with the issues of Aging.
Things You Must Know About Probate & Estate Administration
was last modified:
November 14th, 2022
by