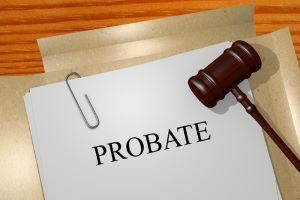 After a spouse or a parent passes, navigating the probate process can be extremely complicated. Even when someone has a will in place, there are many logistical issues and legal matters involved with administrating an estate that may require the help of a Probate Lawyer.
Getting legal counsel from a Probate Lawyer can help remove a lot of the uncertainty and difficulty from this challenging time. Professional assistance with probate to advocate for you and your family's interests will help assure that everything goes as it should.
GET THE ANSWERS YOU NEED
You will likely have a lot of questions about what is going to happen and what needs immediate attention. You should not have to scour the internet to get information from unreliable sources. You want to talk to a knowledgeable and trustworthy Probate Lawyer who will thoroughly answer your questions about Pennsylvania's probate laws. Your lawyer can explain what you need to do and when.
EVALUATE ASSETS AND OBLIGATIONS
A Probate Lawyer can help you inventory real and personal property as well as financial liabilities. Legal assistance in this area helps to prevent oversight.
BE READY TO ADDRESS CLAIMS
After a person passes, there could be several types of claims against his or her estate. Creditors can make claims for outstanding debt. It is also possible that someone may try to challenge your loved one's final wishes. Legal counsel will help you assess the validity of specific claims against the estate and respond appropriately.
There may be a lot of work in the aftermath of a loss, and you should not have to shoulder the burden alone. Working with reputable Probate Lawyer will offer you and your family considerable peace of mind.
This article was provided by James J. Ruggiero Jr., Esq. AEP., Founder of Ruggiero Law Offices, LLC, one of Pennsylvania's TOP Estate Planning and Elder Law Firms. Attorney Ruggiero and his firm are Members of the National ElderCare Matters Alliance and have a Featured Listing on ElderCareMatters.com– America's National Directory of Elder Care / Senior Care Resources to help families plan for and deal with the issues of Aging.
---
If you have additional questions about your family's Elder Care / Senior Care Matters, you can count on ElderCareMatters.com (America's National Directory of Elder Care / Senior Care Resources) to help you find America's Top Elder Care / Senior Care Professionals.  You can find Local Elder Care / Senior Care Experts by Searching our National Database by City and Service Category.  (This Search feature is located on the homepage of ElderCareMatters.com).
The Elder Care / Senior Care Experts who are found on ElderCareMatters.com can provide you with the help you need in a wide range of Elder Care / Senior Care Services, including Elder Law, Estate Planning, Home Care, Assisted Living, Care Management, Daily Money Management, Senior Living, Investment Advisory Services, Tax & Accounting Services, Wills & Trusts, Probate plus many other Elder Care Services.
We look forward to helping you plan for and deal with your family's Issues of Aging.
HIRING A PROBATE LAWYER AFTER THE DEATH OF A SPOUSE OR PARENT
was last modified:
May 5th, 2021
by