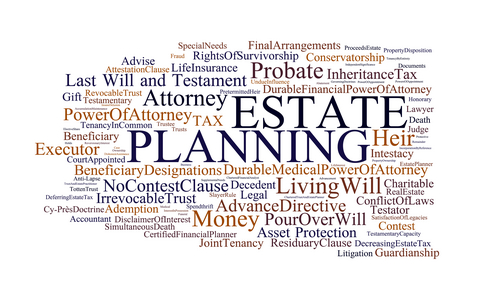 How does your estate plan look? If you have a family and assets to protect, it is important to plan how those assets will be distributed after your death. Attorney Hank Weatherby is a leading estate planning lawyer in the greater Hartford CT area. Planning ahead of time will give you more control over your assets, and minimize loss to probate costs and taxes. The use of trusts and business entities can be used by anyone regardless of wealth. Weatherby & Associates PC can draft an estate plan to address your unique needs.
Advance planning for late life health catastrophes also falls under the category of estate planning. An estate plan will dictate in advance of an incident the kind of care you want and deserve. Once you become incapacitated due to an accident, stroke, or dementia, it will be too late to make decisions about your care. You should consult an estate planning lawyer to designate a health care proxy or power of attorney. You may wish to look into drafting a living will. Preparing for late-life health care needs protects your estate and assets against unnecessary loss. Ask Weatherby & Associates about the probate process, and how to avoid probate.
You have worked hard all your life to provide the lifestyle your family has enjoyed over your lifetime. We believe you deserve the peace of mind that comes with advance planning. Discover how you can do more for yourself and the people you care about with custom estate planning from Weatherby & Associates, PC.
Written by Henry (Hank) C. Weatherby, Attorney at Law, Founding Principal of the Law Firm of Weatherby & Associates, PC, one of Connecticut's TOP Estate Planning Firms.  Attorney Weatherby is a Member of the National ElderCare Matters Alliance and he and his firm are Featured on ElderCareMatters.com – America's National Directory of Elder Care / Senior Care Resources to help families plan for and deal with the issues of Aging.

If you have additional questions about your family's Elder Care / Senior Care Matters, you can count on ElderCareMatters.com (America's National Directory of Elder Care / Senior Care Resources) to help you find America's Top Elder Care / Senior Care Professionals.  You can find Local Elder Care / Senior Care Experts by Searching our National Database by City and Service Category.  (This Search feature is located on the homepage of ElderCareMatters.com).
The Elder Care / Senior Care Experts that are found on ElderCareMatters.com can provide you with the help you need in a total of 43 different Elder Care / Senior Care Services, including Assisted Living, Care Management, Daily Money Management, Elder Law, Estate Planning, Senior Living, Investment Advisory Services, Tax & Accounting Services, Wills & Trusts, Probate plus many other Elder Care Services.
We look forward to helping you plan for and deal with your family's Issues of Aging.
How Does Your Estate Plan Look?
was last modified:
October 23rd, 2019
by