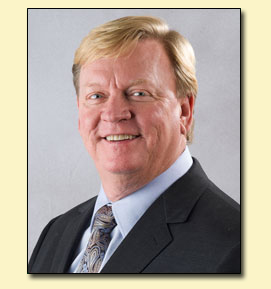 Sadly Aging Happens! And, change is a part of the aging process. Changes in eyesight, hearing, bone density, the brain and other physical and psychological functional loss become more severe as people age. Many seniors start to need more care as they experience health problems, or suffer from chronic illness, heart disease, cancer and dementia.
The good news is, if you live to 65, you will live at least 18 more years. The bad news is the average 75 year old suffers from 3 serious chronic conditions. These health problems can be devastating to you and your family, both emotionally and financially.
People have misconceptions that once they reach 65 health needs will be met by Medicare and supplemental health insurance. However, Medicare focuses on "Acute" care, meaning catastrophic events requiring hospitalization. Medicare covers the costs of fixing the problem and up to 100 days of recovery, but this is short-term care.
While Medicare covers Acute conditions, it does not cover "Chronic" issues requiring long-term care (i.e., dementia, blindness, care giving needs,..). Currently, the US medical system is solely focused on ACUTE CARE, and not on dealing with or preventing long-term care needs.
There are few ways for elders to pay for long-term care: Private Savings; Family Contributions; Long-Term Care Insurance; or destituting themselves (or a well spouse) to get on Medi-CAL.
You do not have to lose your home to Medi-CAL, even if your loved one is currently in a skilled nursing facility. In most cases, Elder Law Attorneys can help families qualify for the Long Term Care Medi-CAL Program.
Medical costs, nursing home care, and life management decisions and dealing with government bureaucracies can leave you confused and anxious. We recommend that you begin to plan ahead NOW! This type of planning can make the consequences of aging more manageable and less frustrating.
We can help you be prepared for long-term health problems and the associated expenses. We can also help you protect your decisions about your care and financial decisions. We can help you avoid the court intrusive procedures in personal decisions of Conservatorships, by creating the legal means for your trusted loved ones to be assigned to make these decisions for you.
Your pre-planning and set up the proper legal documents now (before you lose capacity) will protect your dignity and personal privacy for the future. We are proud to be a part of the complete solution to your family's crisis, not just the lawyers that create the legal documents. We understand the issues surrounding the care of aging loved ones and what it takes legally to meet your needs and goals, while giving your family the peace of mind that your loved ones are getting the best care possible in a complex and confusing situation.
After a thorough review of the best strategies for your family situation and our fees for the scope of work, we will structure a comprehensive estate plan created specifically to give you (or your loved one) the best care possible, while protecting your family assets and allowing you to stay in control of your life and your money.
Our Law Firm is located in Southern California; however, our Elder Law Lawyers serve many clients throughout the state and love an occasional road trip to help our clients, their family and friends.
Written by Joseph B. McHugh, Esq. (Joe), founder of the LA Law Center, PC, a firm offering services in Probate, Asset Protection; Estate Planning, Elder Law & Services; and especially Medi-CAL Qualifications. Joe belongs to the National Academy of Elder Law Attorneys, the California Advocates for Nursing Home Reform, the Academy of Special Needs Planners, and the National ElderCare Matters Alliance.  Attorney McHugh and his firm are Featured Members of ElderCareMatters.com – America's National Directory of Elder Care / Senior Care Resources for families.
How to Deal with the High Cost of Aging
was last modified:
December 14th, 2018
by