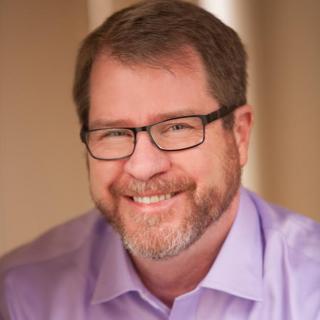 Many people believe that joint ownership of bank accounts and real estate are an effective way to avoid probate and transfer money to loved ones. But while joint accounts can be useful in certain circumstances, they can have dire consequences if not used properly. Adding a loved one to a bank account can affect your rights to certain government benefits, expose your account to the other person's creditors and allow that person to interfere or prevent you from handling your assets the way you want.
When a person applies for Medicaid long-term care coverage, the state looks at the applicant's assets to see if the applicant qualifies for assistance. While a joint account may have two names on it, in Illinois it will be assumed that the Medicaid applicant owns the entire amount in the account regardless of who contributed money to the account. If your name is on a joint account and you enter a nursing home, the state will assume the assets in the account belong to you unless you can prove that you did not contribute to it. Therefore, if it is not your money but you cannot prove it, you could be denied Medicaid benefits. In addition, if you are a joint owner of a bank account and you or the other owner transfers assets out of the account, this can be considered an improper transfer of assets for Medicaid purposes. This means that either one of you could be ineligible for Medicaid for a period of time, depending on the amount of money in the account.
Another problem with joint accounts is that the account is vulnerable to all the account owners' creditors. For example, suppose you add your daughter to your bank account. If she falls behind on credit card debt and gets sued, the credit card company can use the money in the joint account to pay off your daughter's debt. In addition, you need to be sure you can trust the joint account holder because he or she will have full access to the account. Either account owner can take money out of the account regardless of who contributed to the account. While you may completely trust the person, access to your money may be too great of a temptation should the person have financial, gambling or drug problems which you are unaware of.
When you add someone as a joint owner of certain assets, such as real estate, you have given that person veto power over what you do with that property. So, again you previously added your children to the title of the house, but you have now decided to sell the property you might not be able to do it if one of the children decides they know what is best for you. To transfer real property held in multiple names all the parties must sign the deed, so if just one refuses to sign you will be unable to sell your own property. There are better ways to conduct estate planning and plan for disability. A power of attorney will ensure family members have access to your finances in the case of your disability. If you are seeking to transfer assets and avoid probate, a trust may make better sense.
Written by James C. Siebert, Esq., an experienced Elder Law Attorney and the principal attorney at the Law Office of James C. Siebert & Associates, P.C. and the Elder Law & Estate Planning Attorneys of Illinois, P.C.James is the current President of the Illinois Chapter of the National Academy of Elder Law Attorneys. In addition to the CELA designation, James is AV Preeminent Rated by Martindale-Hubbell, a Peer Rating for the Highest Level of Professional excellence, and has been designated a Leading Lawyer, which is limited to the top 5 percent of lawyers licensed to practice in the State of Illinois.  Attorney Siebert is a Member of the National ElderCare Matters Alliance, and is Featured in ElderCareMatters.com – America's National Directory of Elder Care / Senior Care Resources to help families plan for and deal with the issues of Aging.
The Hidden Dangers of Having Joint Accounts
was last modified:
December 19th, 2018
by