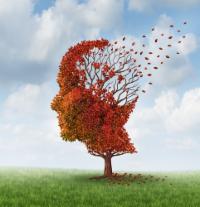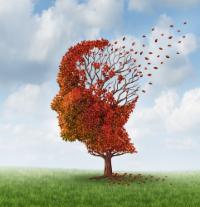 Ever increasing life expectancies mean we get to spend more time with our loved ones, but it also means facing greater health problems as we age. One of the most challenging health issues for aging adults is dementia. Dementia is not a specific disease, but rather describes a group of symptoms that are associated with a decline in memory and cognitive function. In severe cases, those suffering from dementia may not remember their family members, or who they are, and may generally not be able to continue to live independently. As a result, many families take on a caregiver role for parents who suffer dementia. The following legal issues should be considered by families when caring for parents with dementia at any stage:
Ability to Make Important Decisions
Each state has differing standards of mental capacity required to make binding legal decisions, such as entering into a contract or executing a written will. If the parent retains mental capacity as defined by the state's law, then the parent can execute legal documents such as a durable power of attorney as a precaution for losing their mental competency. A durable power of attorney allows a trusted person to make decisions on the grantor's behalf, such as financial and medical decisions.
Some parents may already lack the mental competency necessary to enter into legal agreements. If a parent lacks mental competency and has not executed legal documents to ensure their care going forward, the courts must be petitioned to grant a legal guardianship to allow such legal, medical, and financial decisions to be made on their behalf.
Existence of a Will
If a parent is suffering from dementia, it is crucial to determine whether the parent has a validly executed will. If not, and the parent has testamentary capacity (the legal capacity to execute the will), then a will should be drafted and executed to ensure that parent's wishes materialize. If the parent lacks testamentary capacity, then an experienced elder law attorney should be consulted to determine what legal avenues are available within the state.
Elder Abuse
Those with dementia are at a high risk for elder abuse due to their diminished mental capacity. When caring for a parent with dementia, caregivers need to keep a vigilant eye out for others (including family) taking advantage of the parent through means of fraud, scams, and intimidation. Any out of the ordinary activity, such as transferring large sums of money, should be immediately reported to an experienced elder law attorney and relevant state and national agencies.
This Elder Care / Senior Care Article was written by James J. Ruggiero Jr., Esq., owner of Ruggiero Law Offices LLC, with offices in Paoli PA and Center Valley PA.  Attorney Ruggiero is a Member of the National ElderCare Matters Alliance, and he and his firm have a Featured Listing on ElderCareMatters.com – America's National Directory of Elder Care / Senior Care Resources to help families plan for and deal with the issues of Aging.
If you have additional questions about your family's Elder Care / Senior Care Matters, you can count on ElderCareMatters.com (America's National Directory of Elder Care / Senior Care Resources) to help you find America's Top Elder Care / Senior Care Professionals.  You can find Local Elder Care / Senior Care Experts by Searching our National Database by City and Service Category.  (This Search feature is located on the homepage of ElderCareMatters.com).
The Elder Care / Senior Care Experts that are found on ElderCareMatters.com can provide you with the help you need in a total of 43 different Elder Care / Senior Care Services, including Assisted Living, Care Management, Daily Money Management, Elder Law, Estate Planning, Senior Living, Investment Advisory Services, Tax & Accounting Services, Wills & Trusts, Probate plus many other Elder Care Services.
We look forward to helping you plan for and deal with your family's Issues of Aging.
Legal Issues to be Considered When Caring for Parents with Dementia
was last modified:
August 30th, 2019
by