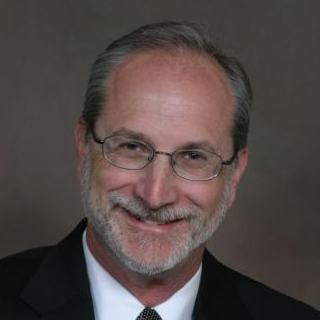 How many of us plan adequately for a lifetime disability? Leaving your planning to chance and unforeseen circumstances will only breed disaster. If you are unable to handle your own affairs (business, financial and personal), who will do so for you? Chances are that we will all suffer a debilitating illness such as a stroke, injury, accident, Alzheimer's or old age, before we die. Did you know that if you do become incapacitated you will become subject to a living probate? A living probate proceeding for your health care and personal decisions is called a guardianship. A living probate proceeding for your financial decisions is called a conservatorship.
A power of attorney is an essential part of sound estate planning. In most circumstances, it will avoid the living probate process of conservatorship. Properly used, power-of-attorney documents provide peace of mind about your future legal, financial, and healthcare concerns, particularly in the event you become incapacitated in the future. A financial power of attorney can be one of the most important documents to ensure you receive the greatest quality of care, in the least restrictive setting, at the least cost to yourself and your family. Unfortunately, financial powers of attorney are sometimes used by family members, friends, and even outsiders to exploit elders and take money unlawfully through fraud or scams.
The best way to protect yourself and your loved ones from fraud and financial theft involving a power of attorney is to know the answers to a few important questions:
What is a financial power of attorney?
How can I protect my assets when I sign a financial power of attorney?
When should I refuse to sign a financial power of attorney?
These questions focus on powers of attorney created for financial purposes to prevent of financial exploitation of elders. A power of attorney also can be created for healthcare decisions. A healthcare power of attorney is referred to as a medical or healthcare durable power of attorney or patient advocate designation.
What Is a Financial Power of Attorney?
A power of attorney is a legal document used to designate someone else to act on your behalf for purposes and under circumstances specified in the document. When you execute a power of attorney, you are referred to as the principal. The person who acts on your behalf is called your attorney-in-fact or agent.When the document relates to your finances, it is referred to as a financial power of attorney.
The document itself specifies when it becomes effective. It can be effective immediately, or it can become effective only if you become incapacitated. For a power of attorney to remain effective in the event you become incapacitated, it has to be written as a durable power of attorney. That means it must contain specific words to indicate the your intention that the authority of the attorney-in-fact can be exercised regardless of your subsequent disability or incapacity. Unless the document includes a termination date, the power of attorney remains in effect indefinitely. The problem with a power of attorney is that it is no longer valid after a person's death.
A financial durable power of attorney gives your attorney-in-fact authority over your finances as specified in the document. The power generally includes the ability to do everything related to finances that needs to be taken care of in the course of your normal daily life. The financial powers can be as broad or limited as you want, including:
Paying your bills
Signing your checks and making your deposits
Contracting for medical and other professional services
Selling your property
Making gifts under the appropriate circumstances
A financial power of attorney grants significant authority to your attorney-in-fact. You should only designate an attorney-in-fact that you completely know and trust — a devoted family member, loyal friend, or professional, such as a bank.
Michigan Laws Protect You When You Sign a Financial Durable Power of Attorney
In 2012, Michigan adopted a law called the Uniform Durable Power of Attorney Act. Passage of that law was part of a broad effort to thwart elder financial abuse, including the use of powers of attorney in financial frauds and scams by family members, friends, and others. The law applies to any durable power of attorney created after October 1, 2012.
The statute includes a number of provisions to protect an individual who signs a durable power of attorney — whether it is a financial or healthcare document — by imposing two specific requirements:
Execution: The power of attorney must be executed in front of a notary public or two witnesses who are not the attorney-in-fact. The witnesses must also sign the document.
Attorney-in-fact Acknowledgement: The attorney-in-fact must sign a lengthy acknowledgement about his or her duties, stating that the attorney-in-fact will only act as permitted under the document. The acknowledgement includes a statement that the attorney-in-fact agrees to be subject to civil and criminal penalties if the attorney-in-fact acts beyond the powers granted by the principal.
After a financial durable power of attorney is executed, your attorney-in-fact has specific fiduciary and statutory responsibilities, including the duties to:
Follow your instructions in the document and act in your best interests
Maintain accurate records of assets and receipts of transactions
Make ongoing reports to you or your guardian or conservator at your request
Provide an accounting to you or your guardian or conservator when requested
Refrain from making gifts to any person unless provided for in the document
Refrain from creating an account or asset in joint tenancy with the principal and the attorney-in-fact unless provided for in the document
An attorney-in-fact acting under durable power of attorney is not subject to supervision of the Michigan probate courts. However, anyone who suspects an abuse of power by the attorney-in-fact and has an interest in the welfare of the principal can petition the probate court, requesting that the court become involved. The probate court has the authority to cancel the power of attorney, appoint a conservator to handle the principal's financial affairs, or enter an appropriate protective order on the principal's behalf.
If you presently have a power of attorney executed before the 2012 law took effect, the new statutory provisions do not affect its validity. However, it would be in your best interest to have your estate planning attorney update it to comply with the new law. It's always a good idea to review your estate plan periodically in any event. Updating your power of attorney is a good reason to review your whole plan, to make sure it fully takes into account your current circumstances and all statutory changes that may have occurred since you created the plan.
When Should You Sign a Power of Attorney — or Refuse to Sign One?
A power of attorney, whether it is for your finances or healthcare, should only be signed after consulting with an experienced estate planning or elder law attorney. Only then can you be assured that executing the document is in your best interests and that it has been drafted to fully protect you and your assets.
So-called "Power of Attorney forms" are readily available on the internet, in books, and elsewhere. You should never sign a form document, even if it is presented to you by a family member, friend, or someone else who claims they are trying to help you. Although those documents may not be valid under Michigan laws, you could be exposing yourself to fraud and theft before action can be taken to have the document declared unenforceable and terminated by the court. You should always consult with qualified professional legal counsel before signing any document with legal implications on your finances or life, including any type of power of attorney.
Written by Don L. Rosenberg, Attorney at Law, with the Law Firm of Barron, Rosenberg, Mayoras & Mayoras in Troy, Michigan.  Attorney Rosenberg and his firm are Featured on ElderCareMatters.com – America's National Directory of Elder Care / Senior Care Resources to help families plan for and deal with the issues of Aging.
A Power of Attorney Is Not a License to Steal
was last modified:
April 16th, 2020
by