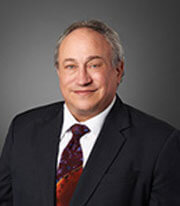 No one wants to face the fact that our loved ones will not be with us forever. Facing our own mortality is frightening as well. Although none of us wants to contemplate a time when we or a loved one might become disabled or die, it is important to prepare for death or disability.
There are many steps families can take in advance of death or disability to avoid future conflicts or uncertainties:
Don't be afraid to start the conversation. Whether you are a parent talking to your children, a husband talking to a wife, or an adult child talking to an aging parent, bringing up the topic of death and disability can be difficult, but it is an important conversation to have.
Make sure you or your loved ones have done estate planning. All estate plans should include, at minimum, two important estate planning instruments: a durable power of attorney and a will. The first is for managing property during your lifetime, in case you are unable to do so yourself. The second is for the management and distribution of property after death.
Revocable (or "living") trusts can also help you avoid probate and manage your estate both during your life and after you're gone. In addition, you or your loved ones should consult with an estate planning professional about the best way to minimize estate taxes.
Plan for the worst. You and your loved ones need to be prepared in the event that one of you becomes disabled and will no longer be able to make your own decisions. The durable power of attorney mentioned above is an important instrument. You will also need a health care proxy (sometimes called a health care power of attorney), which gives someone else the medical authority to communicate your wishes about medical treatment.
Make sure you or your loved ones draw up a list to help your executors carry out your estate plans. The list should contain information on the location of assets, such as bank accounts, property, and stocks and bonds; the location, keys, and passwords to any safe deposit boxes; the identity of important professionals who might have information about your estate; and the location of important records, such as loan, insurance, and tax documents. The list can also contain things you want done immediately after you die, such as calling relatives or notifying employers.
Determine you or your loved ones' wishes regarding funeral arrangements. You may want to pay for your funeral ahead of time to take the burden off of family, but you need to be careful and shop around. If you can't make arrangements ahead of time, put your wishes in writing so the whole family knows what you want.
Figure out who is going to get what personal property and heirlooms. Preparation and planning in advance can avoid family squabbles after you or your loved ones die.
If you don't have an estate plan or a disability plan, an estate planning firms can help you out. Let us guide you through the process and ensure your wishes are carried out contact our office today.
---
This article was provided by Stephen J. Silverberg, Attorney at Law, Founder of the Law Office of Stephen J. Silverberg, P.C., one of New York's TOP Elder Law and Estate Planning Law Firms.  Attorney Silverberg and his firm are Members of the ElderCare Matters Alliance and have a Featured Listing on ElderCareMatters.com– America's National Directory of Elder Care / Senior Care Resources to help families plan for and deal with the issues of Aging.
If you have additional questions about your family's Elder Care / Senior Care Matters, you can count on ElderCareMatters.com (America's National Directory of Elder Care / Senior Care Resources) to help you find America's Top Elder Care / Senior Care Professionals.  You can find Local Elder Care / Senior Care Experts by Searching our National Database by City and Service Category.  (This Search feature is located on the homepage of ElderCareMatters.com).
The Elder Care / Senior Care Experts that are found on ElderCareMatters.com can provide you with the help you need in a total of 78 different Elder Care / Senior Care Services, including Elder Law, Estate Planning, Home Care, Medicaid Planning, Assisted Living, Care Management, Daily Money Management, Senior Living, Investment Advisory Services, Tax & Accounting Services, Wills & Trusts, Probate plus many other Elder Care Services.
We look forward to helping you plan for and deal with your family's Issues of Aging.
How To Prepare for Death or Disability
was last modified:
April 7th, 2023
by