The most expensive part of your retirement may be long term care. Not everyone plans for it, but it is an emerging need and not having a plan to pay for it can leave you with limited options. According to the U.S. Health and Human Services Department, if you are 65 years or older, you have a 70% chance of needing long term care (LTC).
Although it is difficult to predict how long you will need LTC, the average time ranges between two and four years. Because this type of care is so expensive, it is never too early to start saving. Preparing early gives you the opportunity to choose what you want before you are unable to make those decisions for yourself.
The average health care cost during retirement is $285,000 per couple, 65 years and older. In addition to that cost, LTC cost ranges from $4,000 to $8,000 per month. This means that if you spend two years in LTC in an assisted living facility (non-private room), you are looking at an approximate $96,000 cost.
How can you protect your assets?
If you or your spouse need long term care, your home and assets may be at risk. If you plan ahead and can afford LTC, your assets should not be at risk. In addition, if you have money saved and decide to privately pay for your care, you may have more facility and service options.
If you need government assistance to help you pay for LTC, Medicaid may be able to help. You must qualify for Medicaid to receive benefits. Your eligibility is based on your retirement/savings funds, cash and investments. If those total more than $56,700 you may not be eligible.
Other options
Depending on your financial situation, there are payment plans you can use. Here are the most common ways people pay for their care.
Investments/personal funds
LTC insurance plans
Medicaid
Veterans' Benefits
Additionally, some services may help you stay in your home. The Older Americans Act aims to help individuals get long term care in their own homes. This may be the best option if you and your spouse both want to stay in your home together. There may be circumstances where at-home LTC may not be in your best interest. Make sure to seek the long term care option that is right for you and your loved ones.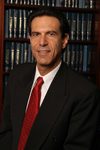 This article was provided by Ronald Fatoullah, Attorney at Law, Founder of Ronald Fatoullah & Associates – one of New York's TOP Elder Law & Estate Planning Law Firms.  Attorney Fatoullah and his firm are Members of the National ElderCare Matters Alliance and have a Featured Listing on ElderCareMatters.com– America's National Directory of Elder Care / Senior Care Resources to help families plan for and deal with the issues of Aging.
---
If you have additional questions about your family's Elder Care / Senior Care Matters, you can count on ElderCareMatters.com (America's National Directory of Elder Care / Senior Care Resources) to help you find America's Top Elder Care / Senior Care Professionals.  You can find Local Elder Care / Senior Care Experts by Searching our National Database by City and Service Category.  (This Search feature is located on the homepage of ElderCareMatters.com).
The Elder Care / Senior Care Experts who are found on ElderCareMatters.com can provide you with the help you need in a wide range of Elder Care / Senior Care Services, including Elder Law, Estate Planning, Home Care, Assisted Living, Care Management, Daily Money Management, Senior Living, Investment Advisory Services, Tax & Accounting Services, Wills & Trusts, Probate plus many other Elder Care Services.
We look forward to helping you plan for and deal with your family's Issues of Aging.
Preparing for your long term care needs
was last modified:
April 28th, 2021
by