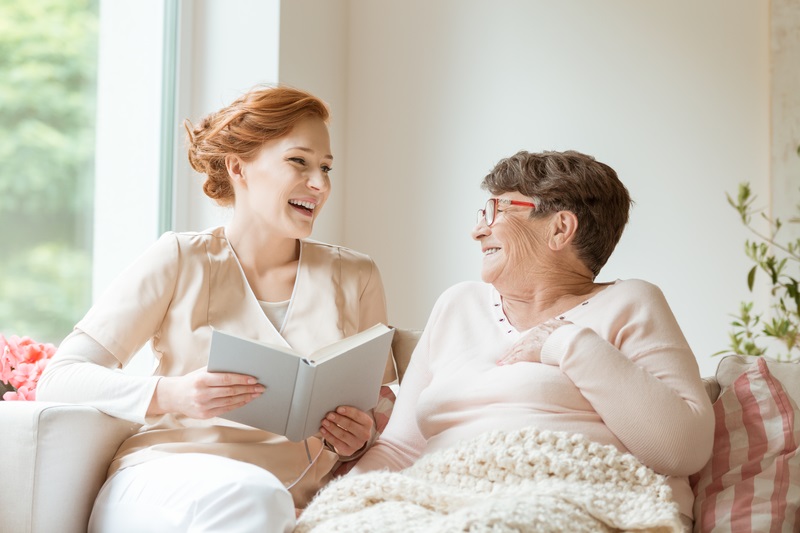 Approximately 20% of adults in the United States provide care to their parents or other adult family members. These caregivers provide an astonishing 34 billion hours of unpaid care.  Unfortunately, many family caregivers have a lack of knowledge about Medicaid, and this lack of knowledge can affect them financially.
The economic value of this care is approximately $470 billion. 
Since most of these caregivers are also juggling paid jobs with their caregivers, they don't have time to become experts in Medicaid. Unfortunately, this means that without guidance, they can make costly mistakes. Instead of being able to preserve some assets as payment for all their care, they can end up with nothing.
A recent New Jersey case shows how caregivers' lack of knowledge can lead to an unfair result.
An adult son lived with and provided care to his mother. When her needs got too much for him to handle, he applied for Medicaid to provide aides for her in the home. The son paid for the household expenses and expected to get repaid when the house was sold after his mother's death. He did not realize that Medicaid places a lien against properties owned by Medicaid recipients. After the mother's death, Medicaid issued a claim against the estate. The son caregiver filed a hardship waiver pointing out that there would be nothing to recover if he had not paid the taxes and other expenses.
There are so many opportunities here that the caregiver seems to have missed.
First, depending on the situation, he may have been able to have the home transferred to him under the caregiver-child exception. This is a policy exception that allows for the transfer of a Medicaid applicant's home if they provide a nursing home level of care for two years prior to application.
The son tried to argue the caregiver's exemption justified the waiver of the lien. However, this exception must be claimed at the time of application in order to justify the transfer of the home, which otherwise would be penalized. If the son did not meet the caregiver-child criteria, then he should have done a promissory note and mortgage for the loan he made related to the household expenses. The mortgage must be satisfied upon sale, therefore converting it into an estate expense. This would have protected the son.
I have also found that a knowledgeable attorney negotiating a lien compromise with the state can make a big difference in these types of cases. If you have any questions about this post or any other related matters, please feel free to email me at ssiegel@norris-law.com.
Written by Shana Siegel, Attorney at Law, one of the few Certified Elder Law Attorneys (CELA) in Northern New Jersey to be certified by the National Elder Law Foundation (NELF). Attorney Siegel focuses her practice on representing seniors, individuals with special needs and their families in connection with life care planning, estate planning, elder law and special needs law. Shana has been involved in health and long term care issues for over 25 years. Attorney Siegel and her firm have a Featured Listing on ElderCareMatters.com – America's National Directory of Elder Care / Senior Care Resources to help families plan for and deal with the issues of Aging.
If you have additional questions about your family's Elder Care / Senior Care Matters, you can count on ElderCareMatters.com (America's National Directory of Elder Care / Senior Care Resources) to help you find America's Top Elder Care / Senior Care Professionals.  You can find Local Elder Care / Senior Care Experts by Searching our National Database by City and Service Category.  (This Search feature is located on the homepage of ElderCareMatters.com).
The Elder Care / Senior Care Experts who are found on ElderCareMatters.com can provide you with the help you need in a wide range of Elder Care / Senior Care Services, including Elder Law, Estate Planning, Home Care, Assisted Living, Care Management, Daily Money Management, Senior Living, Investment Advisory Services, Tax & Accounting Services, Wills & Trusts, Probate plus many other Elder Care Services.
We look forward to helping you plan for and deal with your family's Issues of Aging.
Tips For Family Caregivers About Medicaid That Could Affect Them Financially
was last modified:
March 24th, 2023
by