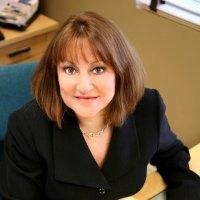 No. A video will is not effective in Florida  if there is only a video (and not a written will).  Under this circumstance the decedent will be treated by Florida courts as if they died intestate (without a will).
What is Will Invalidation?
Under Florida law, a person cannot use a video as the instructional means by which property is to be transferred after death.  Thus if a family member or other person seeks to introduce a video in probate court as a "will", the court will almost certainly invalidate (or not recognize) the video as a will, since a will must be in writing.
As a result, when only a video exists, the decedent who made the video will be deemed to have died "intestate" unless another valid will had been previously executed and not revoked.  Absent another previously executed and valid will, the decedent's property will be transferred in accordance with Florida intestate law.
Can a Video "Will" Ever Be Helpful?
Sometimes.  While the video itself will not be given legal effect, in certain circumstances, it might be helpful for other legal purposes.  For instance, if a valid written will was executed on the same day or near the same time as the video was filmed, the video might be used as evidence that the person was of sound mind during the applicable time frame if this question were to arise.
A video also can be helpful in other circumstances, such as:
Handwriting can change or deteriorate, especially with age or when someone suffers from a movement disorder (such as Parkinson's Disease), limiting the ability to steady extremities. A video can be used as further proof to show that a testator (the person executing the will) actually signed a will and that it was properly witnessed.
Individuals must have testamentary capacity to execute a will, meaning they must be at least 18 years of age and of sound mind. If a person is a minor, senile, has dementia, or is insane, they may not fulfill this requirement.  If testamentary capacity is called into question later, a video can act as evidence that an individual was legally and mentally capable of executing the document.  This can be accomplished by having a testator acknowledge what is being signed and that he or she understands the legal effect of the document.
When family members are omitted from wills, contentious court battles can ensue, as those omitted may assert that a decedent did not intend on excluding them from the inheritance. To discourage family members from contesting a will, a testator can provide the reasoning behind their decision on video.
Some clauses in a will may be difficult to interpret. For example, if a father wants to leave a car to his son but he plans on upgrading the vehicle in the future, a video can be used to explain that he intends for his son to inherit his present vehicle or its replacement, if this is not clear in the terms of the will.  (It's important to note that with proper legal drafting, the risk of ambiguity should be minimal.  It's always preferable to make intent clear in a will rather than having to argue about intent in court).
The Most Important Part of a Video "Will"
While a video won't be effective as a will, videos are often beneficial for other purposes, such by expressing love to family members, or to provide loved ones with life advice.
Careful Will Drafting Can Avoid Confusion
A father can make clear in a will that his son is to inherit whatever car that he may be driving at the time of death.  The will can contain provisions that describe why a family member may be disinherited.
When we assist clients with estate planning, we can discuss these and any other issues that may be pertinent to your circumstances.
Florida estate laws are complicated, and even small deviations from the requirements can invalidate a will.  Thus it is always advisable to consult with an experienced estate planning attorney who can help ensure that formalities are correctly followed.
At Flammia Elder Law Firms, for more than three decades we have helped clients prepare effective estate plans that protect their assets and loved ones during life and ensure that their assets will be distributed as intended after death.  If you do not have a last will and testament or would like to revise your current estate documents, we invite you to call our office to schedule a consultation.
---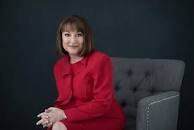 Article provided by Kathleen Flammia, Attorney at Law, one of Florida's TOP Elder Law & Estate Planning Attorneys. Attorney Flammia is a Member of the National ElderCare Matters Alliance, and she and her firm are Featured in ElderCareMatters.com – America's National Directory of Elder Care / Senior Care Resources to help families plan for and deal with the issues of Aging.
If you have additional questions about your family's Elder Care / Senior Care Matters, you can count on ElderCareMatters.com (America's National Directory of Elder Care / Senior Care Resources) to help you find America's Top Elder Care / Senior Care Professionals.  You can find Local Elder Care / Senior Care Experts by Searching our National Database by City and Service Category.  (This Search feature is located on the homepage of ElderCareMatters.com).
The Elder Care / Senior Care Experts that are found on ElderCareMatters.com can provide you with the help you need in a total of 78 different Elder Care / Senior Care Services, including Elder Law, Estate Planning, Home Care, Medicaid Planning, Assisted Living, Care Management, Daily Money Management, Senior Living, Investment Advisory Services, Tax & Accounting Services, Wills & Trusts, Probate plus many other Elder Care Services.
We look forward to helping you plan for and deal with your family's Issues of Aging.
Is a Video Will Effective in Florida?
was last modified:
April 17th, 2023
by