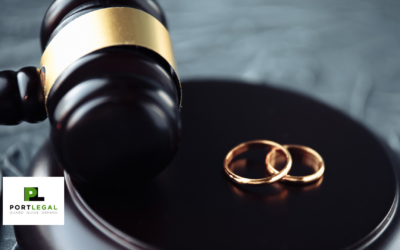 Nowadays, with so many advances in Medicaid Planning, our seniors are living longer. While that leaves many more years for families to create memories and shared experiences, have you considered that it also means that our senior family members may require more full-time nursing care as they age?
Long-term care can be incredibly expensive which means it may be important to start planning early. According to a recent survey, it costs over $100,000.00 per year to be a resident in a private room in a nursing home facility. It may be difficult to have to spend that kind of money on your own medical care when you would much rather preserve your assets for your children and other beneficiaries. If you plan appropriately with an elder law attorney, though, there may be ways to get some or all of these expenses covered.
An elder law attorneys who specializes in Medicaid can help you with this planning. Unfortunately, Medicare does not pay for long-term care, and, in order to qualify for Medicaid, you must not exceed certain income and asset thresholds. With the right planning in advance you may qualify for Medicaid, even if you currently exceed the threshold levels. Some people are under the mistaken belief that they will qualify for Medicaid because a spouse has the wealth, as opposed to having wealth personally. This, however, is not the case. A prenuptial agreement designating one spouse's wealth as the separate property will not allow the other spouse to more easily qualify for Medicaid. This is because Medicaid will not honor those provisions in a prenuptial agreement when analyzing how many assets or how much wealth a person has. Medicaid counts not just the assets of the person receiving the nursing home care, but also the assets of his or her spouse. Even if you have a prenuptial agreement in place, you should consult an experienced elder law attorney to assist you in employing other strategies to help you qualify for Medicaid.
Our office is here to help you put a plan in place that will assist you in qualifying for Medicaid benefits to cover the costs of long-term care. Please contact us today.
Article provided by Gregory Port, M.B.A., J.D., Founder of Port Legal, one of Ohio's TOP Elder Law & Estate Planning law firms.  Attorney Port and his firm are Members of the National ElderCare Matters Alliance and have a Featured Listing on ElderCareMatters.com– America's National Directory of Elder Care Resources to help families plan for and deal with the issues of Aging.
---
If you have additional questions about your family's Elder Care Matters, you can count on ElderCareMatters.com (America's National Directory of Elder Care Resources) to help you find America's Top Elder Care Professionals.  You can find Local Elder Care Experts by Searching our National Database by City and Service Category.  (This Search feature is located on the homepage of ElderCareMatters.com).
The Elder Care Experts who are found on ElderCareMatters.com can provide you with the help you need in a wide range of Elder Care Services, including Elder Law, Estate Planning, Home Care, Assisted Living, Care Management, Daily Money Management, Senior Living, Investment Advisory Services, Tax & Accounting Services, Wills & Trusts, Probate plus many other Elder Care Services.
We look forward to helping you plan for and deal with your family's Issues of Aging.
How Prenuptial Agreement Help in Planning To Qualify For Medicaid?
was last modified:
April 7th, 2023
by