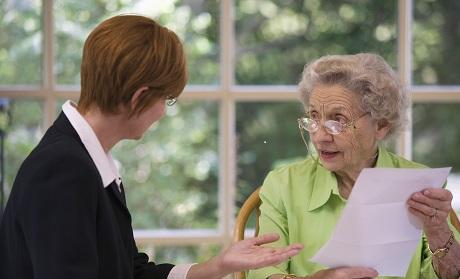 Elder Care (which is also called Senior Care or Elderly Care) describes a range of services that are meant to help older people live comfortably and independently.  These services may be performed by the senior, by the senior's family or they may be performed by paid professionals, such as Elder Law Attorneys, Estate Planning Attorneys, Home Care Providers, Senior Living Communities, or a host of other professionals – experts who help families plan for and/or deal with their Issues of Aging.
Across America, families are struggling to find help with a wide range of Elder Care Matters – from legal issues to medical issues to housing issues.
ElderCareMatters.com is America's oldest and most respected Directory of Elder Care / Senior Care Resources – it is a FREE National Directory provided to help seniors and their families find qualified local Elder Care professionals who can provide them with the following 77 services:
 Adult Day Care
Advance Medical Directives
Aging in Place
Alzheimer's Care
Appraisal Services
Asset Protection Planning
Assisted Living Community
Bankruptcy
Care Management
Conservatorship
Continuing Care Retirement Community
Daily Money Management
Dementia Care
Dental Care
Elder Abuse Litigation
Elder Abuse Services
Elder Care Planning
Elder Law
End of Life Planning
Estate Administration
Estate Litigation
Estate Planning
Fiduciary Services
Financial Planning
Fitness & Nutrition
Funeral Services & Cremation
Geriatric Medicine
Guardianship
Health Care Proxy
Home Care
Home Health Care
Home Meal Services
Hospice and Palliative Care
Housekeeping Services
Independent Living Community
Insurance
Investment Advisory Services
Life Care Planning
Litigation
Living Trusts
Long Term Care Insurance
Long Term Care Planning
Mediation
Medicaid / Medi-Cal Planning
Medical Equipment
Medical House Calls
Medical Malpractice Litigation
Medical Supplies
Medical Transportation
Medicare Planning
Medication Management Services
Memory Care Community
Moving Services
Notary Services
Nursing Services
Organizing Services
Physical Therapy
Powers of Attorney
Probate Law
Probate Litigation
Real Estate Services
Rehabilitation Services
Respite Care
Retirement Planning
Reverse Mortgages
Senior Living Community
Senior Living Consulting Services
Senior Living Referral & Placement Services
Shopping and Delivery Services
Social Security Planning
Special Needs Planning
Tax & Accounting
Tax Law
Trust Administration
Trusts
VA Benefits Planning
Wills
What is Elder Care?
was last modified:
April 18th, 2023
by