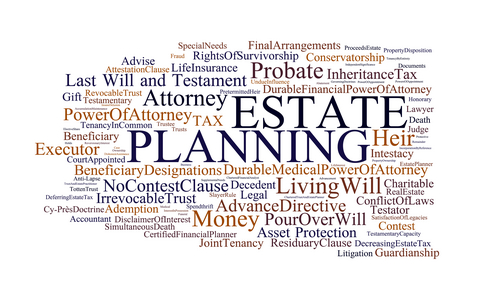 When you create a will, you outline your wishes for the division of your property after your death. You can also name a guardian for any of your minor children.
Although creating a will is an important step, many people do not have one of these documents. In fact, recent studies have shown that only 4 out of 10 American adults have created a will or living trust. Not only should you make creating a will a priority, but you should also know when to update this estate planning document.
FOLLOWING THE BIRTH OF YOUR FIRST CHILD
The birth of your first child should spur the creation of your will so you can name a legal guardian for your child. You should make the terms included in your will flexible enough to accommodate any additional children you have in your estate plan.
AFTER YOU GET DIVORCED
Ideally, you should change your will after you and your spouse decide to get divorced. If you do not do this, update your will as soon as possible following your divorce to ensure your ex does not retain any rights to your estate.
WHEN YOU EXPERIENCE A CHANGE IN WEALTH
If you inherit money, make a profitable investment or come into any significant amount of money, change your will. This document should reflect your current wealth status.
Once you create your will, keep it in a secure, accessible place. In addition to these major life situations, you should review and update your will approximately once per year. An elder law firm can guide you through the process, ensuring your wishes are reflected in your will. CONTACT US for help."
This article was provided by James J. Ruggiero Jr., Esq. AEP., Founder of Ruggiero Law Offices, LLC, one of Pennsylvania's TOP Estate Planning and Elder Law Firms. Attorney Ruggiero and his firm are Members of the National ElderCare Matters Alliance and have a Featured Listing on ElderCareMatters.com– America's National Directory of Elder Care / Senior Care Resources to help families plan for and deal with the issues of Aging.
---
If you have additional questions about your family's Elder Care / Senior Care Matters, you can count on ElderCareMatters.com (America's National Directory of Elder Care / Senior Care Resources) to help you find America's Top Elder Care / Senior Care Professionals.  You can find Local Elder Care / Senior Care Experts by Searching our National Database by City and Service Category.  (This Search feature is located on the homepage of ElderCareMatters.com).
The Elder Care / Senior Care Experts who are found on ElderCareMatters.com can provide you with the help you need in a wide range of Elder Care / Senior Care Services, including Elder Law, Estate Planning, Home Care, Assisted Living, Care Management, Daily Money Management, Senior Living, Investment Advisory Services, Tax & Accounting Services, Wills & Trusts, Probate plus many other Elder Care Services.
We look forward to helping you plan for and deal with your family's Issues of Aging.
WHEN SHOULD YOU UPDATE YOUR WILL?
was last modified:
April 7th, 2023
by